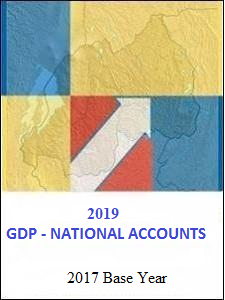 GDP National Accounts, 2019
In 2019, estimates calculated using the 2017 benchmark show that annual GDP increased by 9.4%. The level of GDP is now at Frw 9,105 billion.
Agriculture sector contributed 24%, Industry contributed 18%, Services contributed 49% while the remainder 9% was attributed to net tax on products.