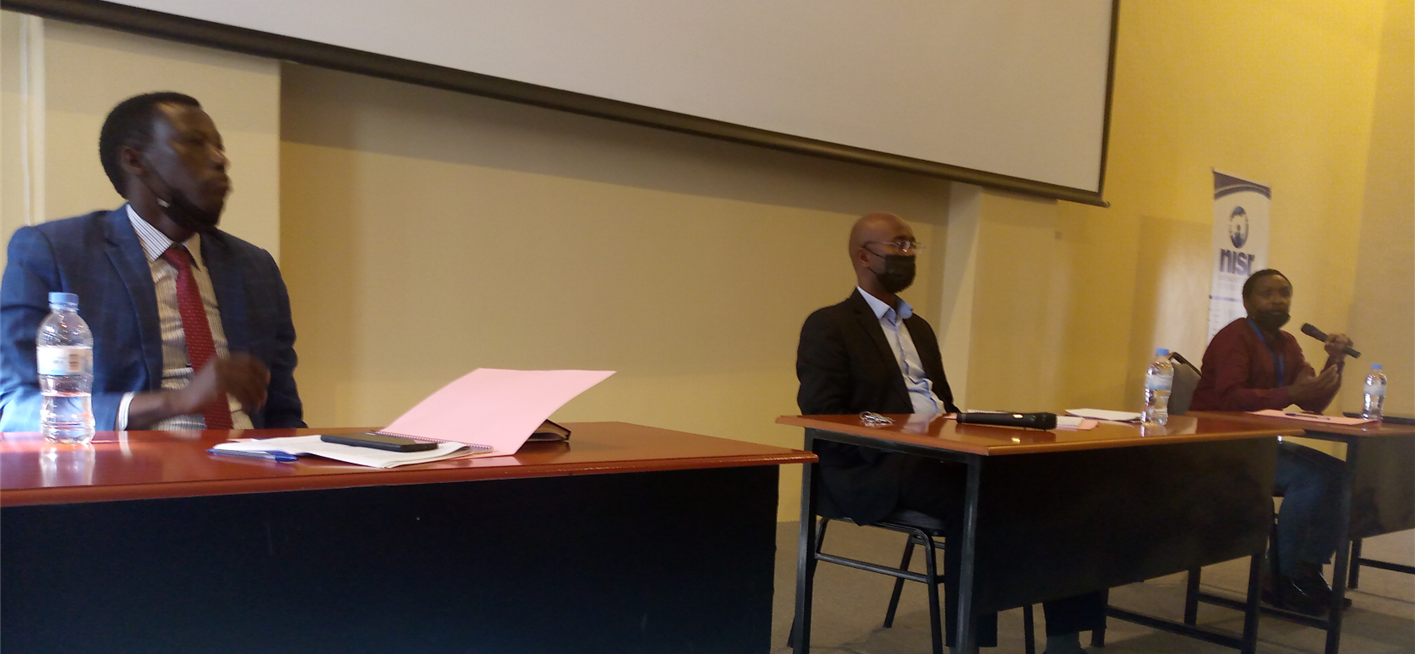 April 7 marks the start of Kwibuka, the commemoration period of the 1994 genocide against the Tutsi in Rwanda, a cataclysmic event which saw more than one million killed in barely 100 days.
Staff and managers of NISR gathered in the Institution's auditorium to listen to the talk dedicated to the mourning period.
Mr. Jimmy Mukasa, Director of ICT Unit who facilitated the talk, highlighted the key facts of the Rwandan history which show how the genocide ideology destroyed the Rwandan society, leading to the genocide perpetrated against the Tutsi in 1994.
Shingiro Kamanzi Philbert a staff who shared his testimony narrated his journey from his dark days and asked the survivors to forgive as genocide perpetrators have nothing to give. "Ntawubura icyo atanga ahubwo abura umutima utanga, abanyarwanda turasabwa kuba umwe, kuko twiboneye isomo mu 1994 ko ntawundi wadukemurira ibibazo byacu atari twe ubwacu. Twemere ibibi twakoze dusabane imbabazi nk'abanyarwanda kuko zo tuzifite, bizadufasha kugira imbere heza" Kamanzi concluded.
Rwanda has not only overcome this danger but prospered as a nation by pushing a broader vision of reconciliation encompassing socio-economic and
educational inequalities. The Rwandan government strived to facilitate the healing process of the nation, by improving Rwandan's living conditions and encouraging people to think for them and to be open-minded through schooling.